|
|
|
|
|
2/1,40mm Cut x 225mm Diam, 36 WZ Carbide Tipped Circular Saw Blade, Angle grinder, Brutal Disposable Saw Blade
Carbide Tipped Circular Saw Blade, Angle grinder, Brutal Disposable Saw Blade
9.58
Live prices currently unavailable, list price shown.
Wz = alternate top bevel wwf = alternate top bevel+bevel.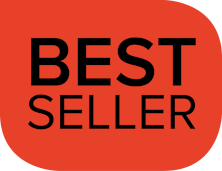 Selected top products at reduced prices
Karnasch BESTSELLER products are selected products with greatly reduced list prices. These products represent some of our most popular products. We're passing on the savings in production costs to our customers. That makes these products exceptional value.
---
WZ = Alternate top bevel
WWF = Alternate top bevel+bevel
MACHINE:
For portable machines, cross-cut saws, panel and sizing saws, mitre saws, table and radial arms saws, battery-driven saws and suitable also for so-called DRY CUTTER machines with reduced speeds such as: JEPSON, RIDGID, ELU, RYOBI.
USAGE:
Brutal disposable saw blades for sawing "almost" any material. Ideal for construction and crafts. The low cutting width leads to little cutting wastage and cutting resistance. Therefore also ideal for battery-powered machines.
Lowest tooth number: For fast cutting of all kinds of woods (also with nails, clamps, plastics, non-ferrous materials. Coarse cut.
Medium tooth number: For cutting of all specified materials. Medium cutting quality (for cutting of mild steels, non-ferrous metals, we recommend the highest number of teeth).
Highest tooth number: For cutting of all specified materials.Preferably for all metals like mild steels, aluminium and other non-ferrous metals.
Blade diameter 120 mm suitable for angle grinder diameter 115-125 mm.
Use in Europe only permitted with protective good (delivered completely with spindle nut, open-faced spanner, exhaust socket and operation instructions).
There are no download types with downloads for this product.
Product Code
Blade Diam. (mm)
Blade Bore (mm)
Blade Cut Width (mm)
Blade Teeth
Blade Pinholes
Version
Blade Cut Width (mm)
2.00 / 1.40
Blade Cut Width (mm)
2.00 / 1.40
Blade Cut Width (mm)
2.00 / 1.40
Blade Cut Width (mm)
2.00 / 1.40
Blade Cut Width (mm)
2.00 / 1.40
Blade Cut Width (mm)
2.00 / 1.40
Blade Cut Width (mm)
2.00 / 1.40
Blade Cut Width (mm)
2.00 / 1.40
Blade Cut Width (mm)
2.00 / 1.40
Blade Cut Width (mm)
2.00 / 1.40
Blade Cut Width (mm)
2.00 / 1.40
Blade Cut Width (mm)
2.00 / 1.40
Blade Cut Width (mm)
2.20 / 1.60
Blade Cut Width (mm)
2.00 / 1.40
Blade Pinholes
2/7/42 + 2/9/46,4
Blade Cut Width (mm)
2.00 / 1.40
Blade Pinholes
2/7/42 + 2/9/46,4
Blade Cut Width (mm)
2.00 / 1.40
Blade Pinholes
2/7/42 + 2/9/46,4
Blade Cut Width (mm)
2.00 / 1.40
Blade Cut Width (mm)
2.00 / 1.40
Blade Cut Width (mm)
2.00 / 1.40
Blade Cut Width (mm)
2.00 / 1.40
Blade Pinholes
2/7/42 + 2/9/46,4
Blade Cut Width (mm)
2.00 / 1.40
Blade Pinholes
2/7/42 + 2/9/46,4
Blade Cut Width (mm)
2.00 / 1.40
Blade Pinholes
2/7/42 + 2/9/46,4
Blade Cut Width (mm)
2.00 / 1.40
Blade Pinholes
2/7/42 + 2/9/46,4
Blade Cut Width (mm)
2.00 / 1.40
Blade Pinholes
2/7/42 + 2/9/46,4
Blade Cut Width (mm)
2.00 / 1.40
Blade Pinholes
2/7/42 + 2/9/46,4
Blade Cut Width (mm)
2.00 / 1.40
Blade Pinholes
2/7/42 + 2/9/46,4
Blade Cut Width (mm)
2.00 / 1.40
Blade Pinholes
2/7/42 + 2/9/46,4
Blade Cut Width (mm)
2.00 / 1.40
Blade Pinholes
2/7/42 + 2/9/46,4
Blade Cut Width (mm)
2.00 / 1.40
Blade Pinholes
2/7/42 + 2/9/46,4
Blade Cut Width (mm)
2.00 / 1.40
Blade Pinholes
2/7/42 + 2/9/46,4
Blade Cut Width (mm)
2.00 / 1.40
Blade Pinholes
2/7/42 + 2/9/46,4
Blade Cut Width (mm)
2.00 / 1.40
Blade Pinholes
2/7/42 + 2/9/46,4
Blade Cut Width (mm)
2.00 / 1.40
Blade Pinholes
2/7/42 + 2/9/46,4
Blade Cut Width (mm)
2.00 / 1.40
Blade Pinholes
2/7/42 + 2/9/46,4
Blade Cut Width (mm)
2.40 / 1.80
Blade Pinholes
2/7/42 + 2/9/46,4 + 2/10/60 + 2/11/63 + 2/12/64
Blade Cut Width (mm)
2.40 / 1.80
Blade Pinholes
2/7/42 + 2/9/46,4 + 2/10/60 + 2/11/63 + 2/12/64
Blade Cut Width (mm)
2.40 / 1.80
Blade Pinholes
2/7/42 + 2/9/46,4 + 2/10/60 + 2/11/63 + 2/12/64
Blade Cut Width (mm)
2.40 / 1.80
Blade Pinholes
2/7/42 + 2/9/46,4 + 2/10/60 + 2/11/63 + 2/12/64
Blade Cut Width (mm)
2.40 / 1.80
Blade Pinholes
2/7/42 + 2/9/46,4 + 2/10/60 + 2/11/63 + 2/12/64
Blade Cut Width (mm)
2.40 / 1.80
Blade Pinholes
2/7/42 + 2/9/46,4 + 2/10/60 + 2/11/63 + 2/12/64
Blade Cut Width (mm)
2.40 / 1.80
Blade Pinholes
2/7/42 + 2/9/46,4 + 2/10/60 + 2/11/63 + 2/12/64
Blade Cut Width (mm)
2.40 / 1.80
Blade Pinholes
2/7/42 + 2/9/46,4 + 2/10/60 + 2/11/63 + 2/12/64
Blade Cut Width (mm)
2.40 / 1.80
Blade Pinholes
2/7/42 + 2/9/46,4 + 2/10/60 + 2/11/63 + 2/12/64
Blade Cut Width (mm)
2.40 / 1.80
Blade Pinholes
2/7/42 + 2/9/46,4 + 2/10/60 + 2/11/63 + 2/12/64
Blade Cut Width (mm)
2.40 / 1.80
Blade Pinholes
2/7/42 + 2/9/46,4 + 2/10/60 + 2/11/63 + 2/12/64
Blade Cut Width (mm)
2.40 / 1.80
Blade Pinholes
2/7/42 + 2/9/46,4 + 2/10/60 + 2/11/63 + 2/12/64
Blade Cut Width (mm)
2.40 / 1.80
Blade Pinholes
2/7/42 + 2/9/46,4 + 2/10/60 + 2/11/63 + 2/12/64
Blade Cut Width (mm)
2.40 / 1.80
Blade Pinholes
2/7/42 + 2/9/46,4 + 2/10/60 + 2/11/63 + 2/12/64
Blade Cut Width (mm)
2.40 / 1.80
Blade Pinholes
2/7/42 + 2/9/46,4 + 2/10/60 + 2/11/63 + 2/12/64
Blade Cut Width (mm)
2.40 / 1.80
Blade Pinholes
2/7/42 + 2/9/46,4 + 2/10/60 + 2/11/63 + 2/12/64
Blade Cut Width (mm)
2.40 / 1.80
Blade Pinholes
2/7/42 + 2/9/46,4 + 2/10/60 + 2/11/63 + 2/12/64
Blade Cut Width (mm)
2.40 / 1.80
Blade Pinholes
2/7/42 + 2/9/46,4 + 2/10/60 + 2/11/63 + 2/12/64
Blade Cut Width (mm)
2.40 / 1.80
Blade Pinholes
2/7/42 + 2/9/46,4 + 2/10/60 + 2/11/63 + 2/12/64
Blade Cut Width (mm)
2.40 / 1.80
Blade Pinholes
2/7/42 + 2/9/46,4 + 2/10/60 + 2/11/63 + 2/12/64
Blade Cut Width (mm)
2.40 / 1.80
Blade Pinholes
2/7/42 + 2/9/46,4 + 2/10/60 + 2/11/63 + 2/12/64
Blade Cut Width (mm)
2.60 / 2.00
Blade Pinholes
2/10/60 + 2/11/63 + 2/12/64
Blade Cut Width (mm)
2.60 / 2.00
Blade Pinholes
2/10/60 + 2/11/63 + 2/12/64
Blade Cut Width (mm)
2.60 / 2.00
Blade Pinholes
2/10/60 + 2/11/63 + 2/12/64
Blade Cut Width (mm)
2.60 / 2.00
Blade Pinholes
2/7/42 + 2/9/46,4 + 2/10/60 + 2/11/63 + 2/12/64
Blade Cut Width (mm)
2.60 / 2.00
Blade Pinholes
2/7/42 + 2/9/46,4 + 2/10/60 + 2/11/63 + 2/12/64
Blade Cut Width (mm)
2.60 / 2.00
Blade Pinholes
2/7/42 + 2/9/46,4 + 2/10/60 + 2/11/63 + 2/12/64
Blade Cut Width (mm)
2.60 / 2.00
Blade Pinholes
2/7/42 + 2/9/46,4 + 2/10/60 + 2/11/63 + 2/12/64
Blade Cut Width (mm)
2.60 / 2.00
Blade Pinholes
2/7/42 + 2/9/46,4 + 2/10/60 + 2/11/63 + 2/12/64
Blade Cut Width (mm)
2.60 / 2.00
Blade Pinholes
2/7/42 + 2/9/46,4 + 2/10/60 + 2/11/63 + 2/12/64
Blade Cut Width (mm)
2.80 / 2.20
Blade Pinholes
2/7/42 + 2/9/46,4 + 2/10/60 + 2/11/63 + 2/12/64
Blade Cut Width (mm)
2.80 / 2.20
Blade Pinholes
2/7/42 + 2/9/46,4 + 2/10/60 + 2/11/63 + 2/12/64
Blade Cut Width (mm)
2.80 / 2.20
Blade Pinholes
2/7/42 + 2/9/46,4 + 2/10/60 + 2/11/63 + 2/12/64
Blade Cut Width (mm)
2.80 / 2.20
Blade Pinholes
2/7/42 + 2/9/46,4 + 2/10/60 + 2/11/63 + 2/12/64
Blade Cut Width (mm)
2.80 / 2.20
Blade Pinholes
2/7/42 + 2/9/46,4 + 2/10/60 + 2/11/63 + 2/12/64
Blade Cut Width (mm)
2.80 / 2.20
Blade Pinholes
2/7/42 + 2/9/46,4 + 2/10/60 + 2/11/63 + 2/12/64
Blade Cut Width (mm)
3.20 / 2.50
Blade Pinholes
2/7/42 + 2/9/46,4 + 2/10/60 + 2/11/63 + 2/12/64
Blade Cut Width (mm)
3.20 / 2.50
Blade Pinholes
2/7/42 + 2/9/46,4 + 2/10/60 + 2/11/63 + 2/12/64
Blade Cut Width (mm)
3.20 / 2.50
Blade Pinholes
2/7/42 + 2/9/46,4 + 2/10/60 + 2/11/63 + 2/12/64
Blade Cut Width (mm)
3.40 / 2.80
Blade Pinholes
2/7/42 + 2/9/46,4 + 2/10/60 + 2/11/63 + 2/12/64
Blade Cut Width (mm)
3.40 / 2.80
Blade Pinholes
2/7/42 + 2/9/46,4 + 2/10/60 + 2/11/63 + 2/12/64
Blade Cut Width (mm)
3.40 / 2.80
Blade Pinholes
2/7/42 + 2/9/46,4 + 2/10/60 + 2/11/63 + 2/12/64