39 Piece Deluxe Set, HSS-XE Annular Cutters, Weldon Shank, Drill Depth 25mm, Silver Line
Live prices currently unavailable, list price shown.
Annular cutter made of hss-xe special steel. Karnasch silver-line annular cutters are excellent universal drills. Content, 39 hss-xe annular cutters 201255 drill depth 25 mm weldon shank 19 mm (3/4) 1 pc each diameter 12 - 50 mm 4 ejector pins 6,34x77 mm for sets/displays.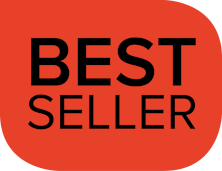 Selected top products at reduced prices
Karnasch BESTSELLER products are selected products with greatly reduced list prices. These products represent some of our most popular products. We're passing on the savings in production costs to our customers. That makes these products exceptional value.
---
Annular cutter made of HSS-XE special steel
Karnasch Silver-Line annular cutters are excellent universal drills.
CONTENT:
39 HSS-XE annular cutters 201255
drill depth 25 mm
Weldon shank 19 mm (3/4)
1 pc each Diameter 12 - 50 mm
4 ejector pins 6,34x77 mm
For sets/displays, other content possible.
PROPERTIES:
Made of high-alloyed HSS-XE special steel. For extreme hardness at the tip of the tooth [up to 68 HRC]. This guarantees a high wear resistance and lifetime.
Only few manufacturers are capable of producing step-hardened annular cutter. For Karnasch this is standard. Only this makes us produce extremely hard tooth tips [68 HRC] and yet a flexible annular cutter.
Seven different cutting geometries optimally adapted to the different diameter and cutting depths leads to high performance cutting results.
USAGE:
Ideal for drilling of all mild steels up to 750 N.
WELDON-SHANK 19/32 MM (3/4"+1.1/4")
Matching machines made by:
KARNASCH, ALFRA-ROTABEST, ALFRA ROTAQUICK, BDS, BDS KEYLESS, BEKTOP, BUX, CEMBRE, DUBUIS, ERICO, EUROBOOR, EVOLUTION, HALL (POWERBOR), HOUGEN, JANCY, MAGBROACH, MAGTRON, MAGNETOR, METALLKRAFT, PROMAG, ROTABROACH, RUKO+RUKO EASY LOCK, UNIVERSAL
There are no download types with downloads for this product.