|
|
|
|
Solid Carbide Twist Drill, TM-8 Coated, for Aluminium, Steel and Cast Iron
Solid Carbide Twist Drill, TM-8 Coated, for Aluminium, Steel and Cast Iron
From €16.00
Excl VAT
(RRP €16.00

incl VAT

)
Solid carbide twist drill alternative 220402.

Karnasch VALUETOOL products are selected products with very attractive prices. These attractive prices are a result of automated high-volume productions and optimized processes which we share with our customers. Newly developed materials and adjusted manufacturing engineering are the basis of our new quality standard. Karnasch valuetools are selected products which represent a continuously growing product range.
---
Solid carbide twist drill
Alternative 220402
TM-8 Coating
For drilling steel up to 50 HRC.
Coating technology: PVD
Micro hardness: 3300 HV0.05
Coating material: TiAlN
Coating thickness: Diameter-related
Max. operating temperature: 900 degrees C
This TM-8 coating is universally suitable for drilling most steels.
There are no download types with downloads for this product.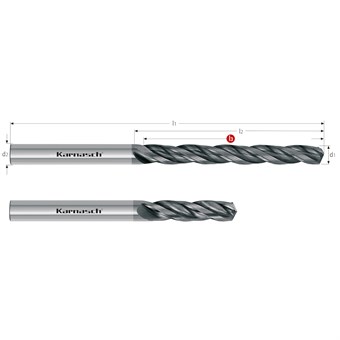 220520_P
Solid carbide twist drill/cordrill, 3 cutting edges.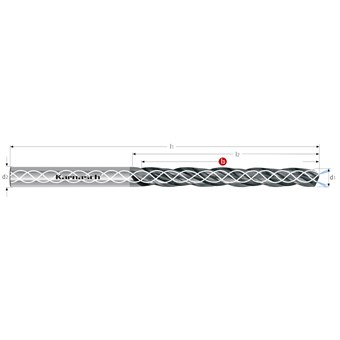 220525_P
Solid carbide twist drill/cordrill, 3 cutting edges with interior cooling.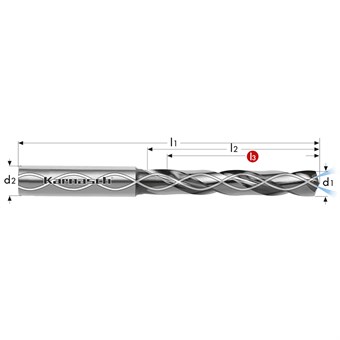 220806_P
Solid carbide twist drill with interior cooling.
Product Code
D1 (mm)
D2 (mm)
L2 (mm)
L3 (mm)
L1 (mm)