|
|
|
|
CVD End Mill, Corner Radius, HSC
CVD End Mill, Corner Radius, HSC
236.35
Live prices currently unavailable, list price shown.
Cvd chemical vapor desposition end mill with corner radius, hsc high-speed-cutting.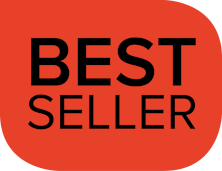 Selected top products at reduced prices
Karnasch BESTSELLER products are selected products with greatly reduced list prices. These products represent some of our most popular products. We're passing on the savings in production costs to our customers. That makes these products exceptional value.
---
CVD Chemical Vapor Desposition end mill with corner radius, HSC high-speed-cutting
There are no download types with downloads for this product.
Product Code
D1 (mm)
D2 (mm)
D3 (mm)
L3 (mm)
Radius
L2 (mm)
L1 (mm)
Coating
Version
Z (Cutting Edges)