GK36 - New Catalogue
Published: 31 July 2023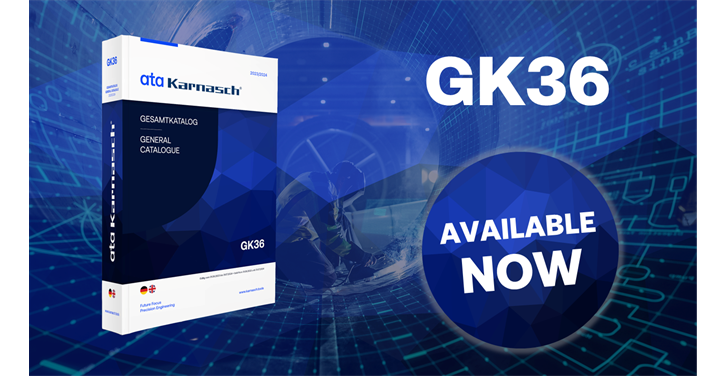 The new Karnasch product catalogue GK36 is now available!
Another year has passed and our new product catalogue (GK36) is ready to launch. Featuring a variety of new products and extensions to our product range.
It's available as a downloadable PDF, as well as an online browsing catalogue, which now comes with QR codes on product pages that will take you directly to our online store where you can find the latest prices and check availability.
This year Karnasch have made the decision to primarily provide our new GK36 general catalogue as an online version. This can be provided as a high-quality downloadable pdf file as well as a browsable online flip-book.
The process of creating a physical catalogue involves numerous environmentally unfriendly activities. These can include, the use of copious amounts of paper, which contributes to deforestation, and ink, which can pollute waterways and soil when improperly discarded. Not to mention, the energy and resources used in the production, transportation, and disposal of these printed materials can be substantial. In contrast, an online catalogue eliminates these direct environmental impacts. By eliminating the need for physical materials, we can drastically cut down on waste and the carbon footprint associated with the entire production cycle.