Our New Website is LIVE
Published: 26 January 2022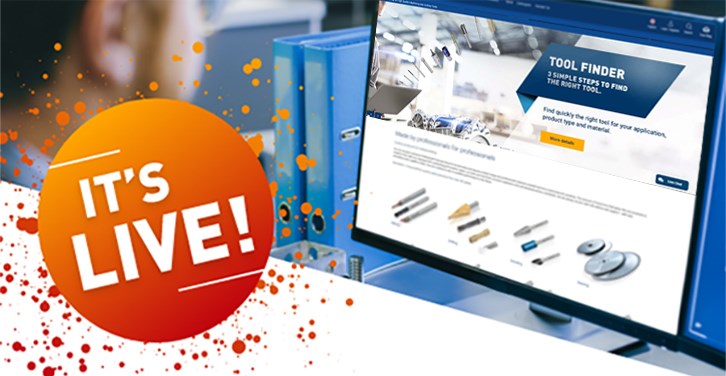 We've worked hard over the past few months to develop our NEW website, which now offers you more content, more features, and more control than ever before.
With our new website, you get:
● A full catalogue of 18,000+ products
● Your agreed pricing and terms
● Live product stock levels
● Easy access to cutting data
● Quick ordering
● Advanced search
● New Tool Finder
● Even more product information


NEW TOOL FINDER FUNCTIONALITY

Find the tool you need easily with our new Tool Finder. Simply search by Application, Product Type and Material, to access a range of solutions for use across all major industry sectors.

And there's more…

NEW FEATURES COMING SOON:

● Advanced Self Service Features
● Financial Statements
● Invoicing
● Payment Function
● Technical Tool Finder
● Customised Product Sets
● Tool Builder for Custom Tools
● Marketing Material Access

Sign up or login to explore one of the world's largest product ranges.
Remember to Bookmark it!