6 Piece Set, Hard-Line, Carbide tipped Annular Cutters, Drill Depth 40mm, Weldon Shank 19mm
201901 |
971 IN STOCK
2 pcs each art. 201315 diameter 14, 18, 22mm 2 ejector pins 6,34x90mm, for diameter 12-17mm 2 ejector pins 7,98x90mm, for diameter 18-26mm.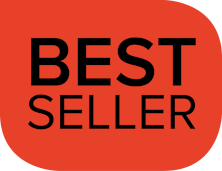 Selected top products at reduced prices
Karnasch BESTSELLER products are selected products with greatly reduced list prices. These products represent some of our most popular products. We're passing on the savings in production costs to our customers. That makes these products exceptional value.
---
2 pcs each Art. 201315 Diameter 14, 18, 22mm
2 ejector pins 6,34x90mm, for Diameter 12-17mm
2 ejector pins 7,98x90mm, for Diameter 18-26mm
WELDON-SHANK 19/32 MM (3/4"+1.1/4")
Matching machines made by:
KARNASCH, ALFRA-ROTABEST, ALFRA ROTAQUICK, BDS, BDS KEYLESS, BEKTOP, BUX, CEMBRE, DUBUIS, ERICO, EUROBOOR, EVOLUTION, HALL (POWERBOR), HOUGEN, JANCY, MAGBROACH, MAGTRON, MAGNETOR, METALLKRAFT, PROMAG, ROTABROACH, RUKO+RUKO EASY LOCK, UNIVERSAL
There are no download types with downloads for this product.