|
|
|
|
Solid Carbide High Performance Twist Drill
Solid Carbide High Performance Twist Drill
37.05
Live prices currently unavailable, list price shown.
Solid carbide high performance twist drill replacement article, 220405.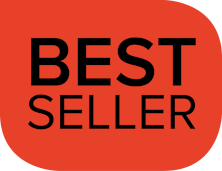 Selected top products at reduced prices
Karnasch BESTSELLER products are selected products with greatly reduced list prices. These products represent some of our most popular products. We're passing on the savings in production costs to our customers. That makes these products exceptional value.
---
Solid carbide high performance twist drill
Replacement article: 220405
DVC-X2 Coating
For drilling in steel up to 52 HRC.
Coating technology: Sputtering
Micro hardness: 3500 HV0.05
Coating material: TiAlN
Coating thickness: Diameter-related
Max. operating temperature: 1000 degrees C
This DVC-X2 coating is universally suitable for the machining of most steels. An additional smoothing of the already droplet-free coating can be achieved by an optional finishing.
There are no download types with downloads for this product.
Product Code
D1 (mm)
D2 (mm)
L3 (mm)
L2 (mm)
L1 (mm)
Coating
Version