|
|
|
|
Solid Carbide High Performance Twist Drill, DIN 6535 HEK
Solid Carbide High Performance Twist Drill, DIN 6535 HEK
Solid carbide high performance twist drill, din 6535 hek.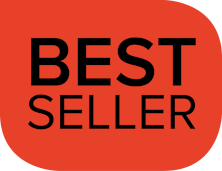 Selected top products at reduced prices
Karnasch BESTSELLER products are selected products with greatly reduced list prices. These products represent some of our most popular products. We're passing on the savings in production costs to our customers. That makes these products exceptional value.
---
Solid carbide high performance twist drill, DIN 6535 HEK.
DMC-X2 Coating
For drilling steel <55 HRC.
Coating technology: PVD
Micro hardness: 3300 HV0.05
Coating material: TiAlN
Coating thickness: Diameter-related
Max. operating temperature: 900 degrees C
This universally applicable DMC-X2 coating is very well suited for universal use in drilling. The droplet-free coating ensures optimal chip transport, resulting in high process reliability.
There are no download types with downloads for this product.
Product Code
D1 (mm)
D2 (mm)
L3 (mm)
L2 (mm)
L1 (mm)
Coating
Version