Lockable Display Case with 40 Rotary Burrs, HP3 Cut, Uncoated
114853U |
33 IN STOCK
Live prices currently unavailable, list price shown.
Lockable rotary burr display boxes. Perfect for a retail environment and visually striking for your patrons.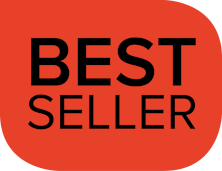 Selected top products at reduced prices
Karnasch BESTSELLER products are selected products with greatly reduced list prices. These products represent some of our most popular products. We're passing on the savings in production costs to our customers. That makes these products exceptional value.
---
PRODUCT DETAILS:
HP-3-CUT - Technical specification:
The most widely used universal cutting style results:
High cutting action through cross cutting style
smooth operation
short chips
For use on all ferrous materials such as:
cast iron - steel Less than 60 HRC
stainless steel (INOX)
nickel basis and titanium alloy
Also copper, brass, bronze
Content:
40 pieces
2 rotary burrs per item number
There are no download types with downloads for this product.