Solid Carbide 3D Ball Nose End Mill, Exotic Materials
Live prices currently unavailable, list price shown.
Solid carbide 3d ball nose end mill, exotic materials.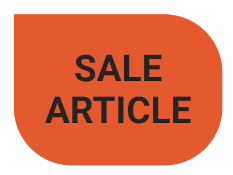 Sale Articles represent the most economical choices on the Karnasch website. Benefit from the price advantages in all Karnasch product ranges. From end mills, drills, countersinks and rotary burrs over saws, hole cutting machines and straight grinders up to coolants and further accessories.
---
Solid carbide 3D ball nose end mill, exotic materials.
INOX F²
For the machining of stainless materials.
Coating technology: PVD Micro hardness: 3400 HV0.05
Coating material: AlCrTiN
Coating thickness: Diameter-related Max. operating temperature: 1100 degrees C
This optimized INOX F² coating was specially developed for the processing of stainless steels. Due to its special microstructure, the material composition on the cutting edges is significantly reduced. In addition, the temperatures are transferred to the chip during machining. This results in significantly longer tool life.
There are no download types with downloads for this product.