Tools For Masonry
Karnasch has developed an individual range of tools for any challenges of masonry work. Construction circular saw blades and holesaws are our speciality.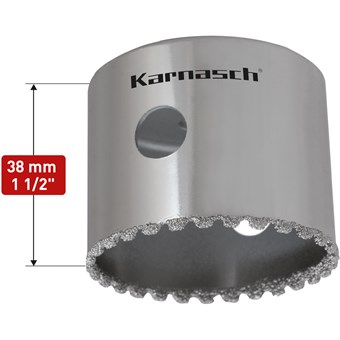 211500_P
Excellent for use in abrasive and very hard materials such as glass, fiber-glass and carbon-reinforced plastics, ceramics, stone, porcelain, brick and masonry. Heavy design with solid base plate for extra stability and best concentricity. Available in diameter 14-152mm.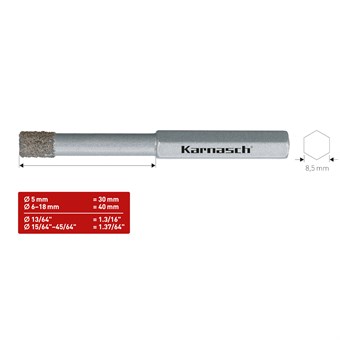 211510_P
Due to the 8,5 mm shank these hole saws can be used on all conventional drilling machines. Suitable for dry and for wet cutting (cooling with water recommended). All holw saws with diameter of 5-14 mm with a special cooling wax filling.